There are several reasons why a homeowner can choose to fence their property. The main reason though is for privacy and security. Many people want to rest easy knowing their homes are free from intrusion and burglary.  
Nowadays, there are many materials for fences that homeowners can choose from. They include wood, aluminum, and vinyl fences, among others. The material you choose will be based on your needs. Also, when choosing a material, you need to consider the maintenance and repair needs for your fence.  
When choosing your fencing, you need to consider various factors. Here are four tips that are recommended by fence contractors and home experts when it comes to fencing your property: 
Choose What's Best for Your Yard 
When fencing your home, you need first to know the reason. Common reasons include visual appeal, privacy, lawn maintenance, and safety for children and pets. Make sure you do it well because your fence can potentially increase your property's value. 
Below are four major categories of home fencing:
Privacy Fence:

If you need privacy, you should go for solid fencing. This means that the vertical boards, panels, or pickets should be tightly spaced. This is to prevent people from the outside to see what's inside your property. Also, it should be at least six feet tall to prevent people from seeing over it.

Security Fence:

If security is your concern, ensure that the fence is at least six feet tall to prevent intruders from jumping over. You can also incorporate spiky points at the top to discourage any potential climbers. Also, make sure that the outside face is smooth, so climbers have nowhere to step.

Safety Fence:

You might need a fence to create a dog run, fence off your swimming pool area, or prevent wildlife from accessing your home without changing your property's appeal. If this is a case, a chain link will do the job. 

Decorative Fence:

Sometimes, you just need a fence to create boundary lines for your property or boost its curb appeal. In such cases, you don't need a large or obtrusive fence. You can go with a fence that's two or three feet high. Also, choose ornamental designs that enhance your view rather than block it.
The rule of thumb is to prioritize needs over wants. For example, you may want to have a picket fence, but you need a fence that gives you privacy. This means you'll have to pick a wooden fence because of your needs. The wooden fence can have solid panels that increase your privacy. Vinyl fences could be a viable option, too, but some designs have panels that are too far apart from each other. 
If privacy is not your concern, you can go for an aluminum fence. An aluminum fence gives your yard a classy and open appeal. Also, if you live in an estate, for instance, you may be required to have an aluminum fence. 
Also, if your needs are containment, then you also have to think about its effectiveness. You can't go for a short wooden fence as your pet can jump over. 
When choosing your fence, remember that most fences will need some form of repairs and maintenance after some time. Wooden fences usually require the most maintenance. This is because they need repainting and refinishing every couple of years. This is done to not only enhance visual appeal but also boost your property's value. 
Wooden fences are generally easier to repair and maintain, in contrast to aluminum fences. For example, it's easier to replace your wooden panels if they're destroyed during a storm.  
With aluminum and vinyl fences, you have to run maintenance more often. It's more difficult to find materials and the right parts to repair a broken metal fence. In most cases, you must have to find the fence manufacturer to sell you the parts.  
Choose A Good Fence Contractor 
When many people decide to fence their yards, they opt to do it themselves. However, you need to know that it's a tedious process that requires hard labor as well as specialized knowledge and tools. This is why you need to hire a good contractor like fence company Albuquerque. 
When hiring a contractor, make sure you check their licensing status and their customer reviews. Generally, this is what you should ask from the company: 
A copy of their license 

Samples of their work where they've used the materials of your choice. 

Past customers' reviews 

Whether they offer warranties and repairs for a fence they installed 

If you can access them during an emergency or weekends 

Whether you'll dispose the debris after construction or they'll be the ones who'll do the cleanup 
The company should also ensure that you obtain any building permits you need through the city or state. They can also consult the local planning department so that you can be designated the proper boundaries.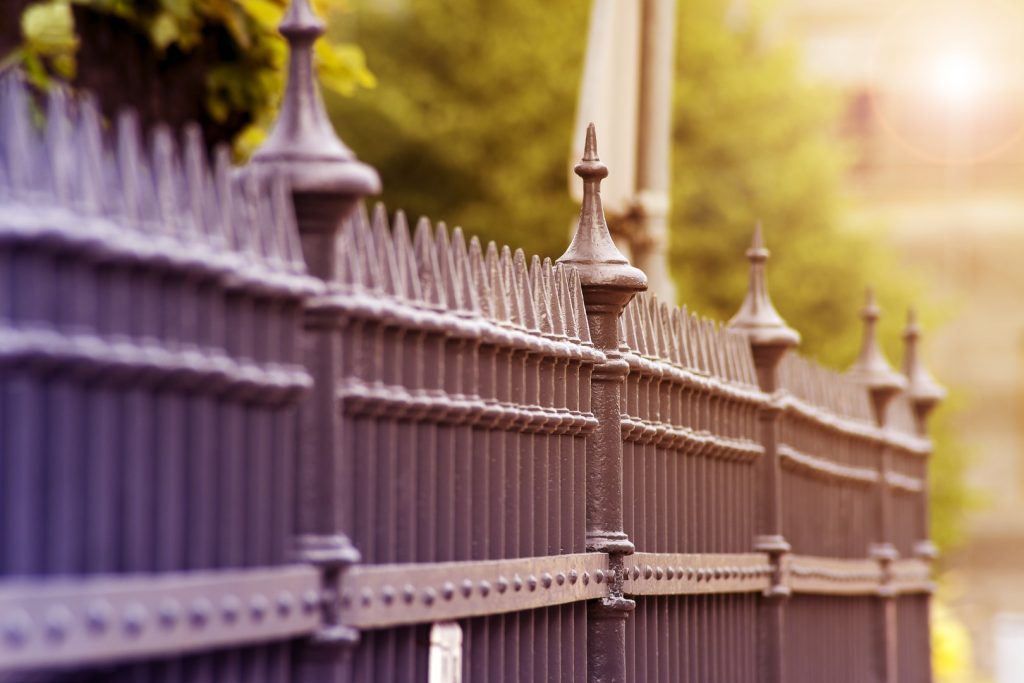 As you try to hire a contractor for the fence construction, contact several of them, then get multiple quotes. With multiple estimates, you make it easier to spread your cost bids. This way, you can select the best combination of costs and quality. 
If you're a busy homeowner, it may seem like a tedious task. However, getting quotes for fence contractors is not that complicated. Unlike interior contractors that involve indoor work, such as kitchen remodeling, basement finishing, and bathroom tile work, fence work is completely outdoor and much easier. 
Also, because of the competitive niche, contactors try to make their packages as flexible as possible. You can even get them the location for them to visit your home and come up with a quote, even in your absence. 
Bottom Line 
Homeowners choose to construct fences around their homes for various reasons. There are also various materials to choose from. As you choose the material to use for your fence, remember to factor in the maintenance and repair needs. Further, define your needs well so that you may prioritize them over your wants. Lastly, speak to several professional fence contractors and get multiple estimates.